The reviews are out on the 2017 Chevrolet Silverado
August 31 2017,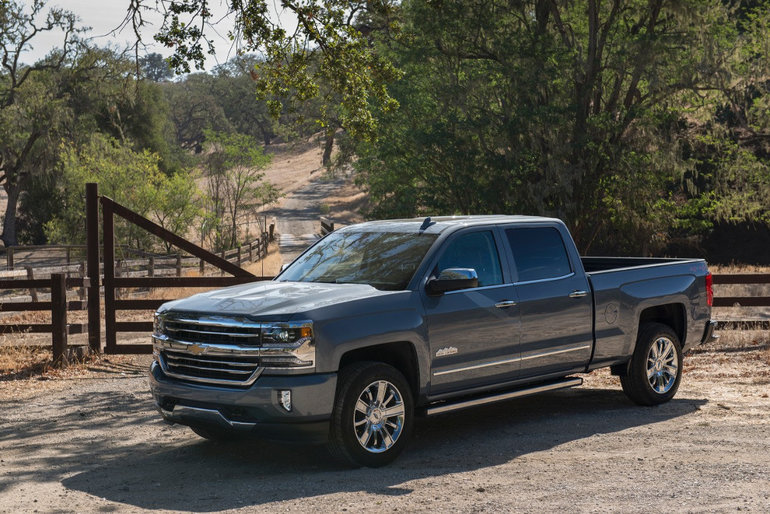 Buying a new full-size pickup means that you have a lot of options suddenly available to you. Each model currently offered on the market features the latest technologies, and a wide range of very capable engines. Take the 2017 Chevrolet Silverado, for example.
Redesigned a few years ago, the new Silverado features three very powerful options starting with a 285-horsepower V6 engine that features both power and impressive fuel economy. Then we have two V8 engines that deliver 355 horsepower and 420 horsepower respectively, and that can tow up to 5,443 kilos.
Starting at just $ 32,385, there is a 2017 Chevrolet Silverado for everyone. And that's probably why the media that have had the opportunity to drive Chevy's full-size truck loved it so much.
2017 Chevrolet Silverado reviews
All-purpose vehicles such as the Chevrolet Silverado can haul passengers and plywood and tow trailers up steep grades without breaking a sweat. It's one of the reasons why the modern full-size truck is one of the most popular vehicles on the road today. They come in many forms, from a sparsely equipped, three-seat workhorse to leather-wrapped people haulers. Fully loaded crew-cab models even rival full-size luxury sedans in terms of rear seat legroom and creature comforts. The 2017 Chevrolet Silverado 1500 is no different, offering a variety of cab and bed configurations and tons of available features.
But several aspects of the Silverado help distinguish it from its rivals. New for this year is the Teen Driver system, which allows users to obtain notifications whenever certain parameters (such as a maximum speed or emergency safety systems) are breached or triggered by a secondary driver, such as a valet or teenager. A number of appearance packages are also available to differentiate your Silverado from the crowd. – Edmunds.com
---
The 2017 Chevrolet Silverado 1500 is a full-size pickup truck that's better than a half-ton Labrador retriever—just as friendly and loyal, but highly unlikely to leak in your shoes.
A V-6 is standard in the Silverado, and a pair of V-8s step up from there. The 4.3-liter V-6 is good for 285 horsepower and 305 pound-feet of torque, and suitable for most jobs—even towing most recreational toys. A 5.3-liter V-8 is the next pick and pushes the Silverado to drag more than 11,500 pounds, if properly configured. Its 355 hp and 383 lb-ft of torque will hit the sweet spot mentally for many buyers, and it's not a bad pick. A 6.2-liter V-8 sits atop the heap and can haul up to 12,500 pounds this year. – The Car Connection
---
Boasting a wide scope of tech features as well as a best-in-class tow rating, the Silverado has the hardware to match its tough aesthetic, in turn offering truck buyers a full sized pickup that backs up the claims made by its bold looks with legitimate capability – Digital Trends
To learn more, contact us today at Bruce GM Digby!