2018 Buick Enclave: improvements everywhere in the new Enclave
December 30 2017,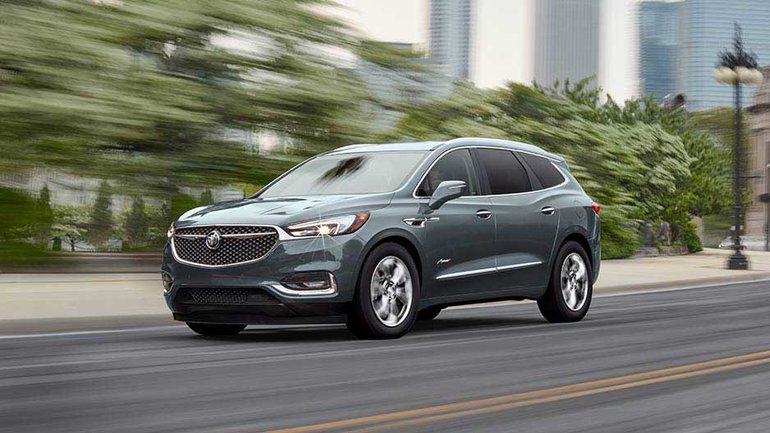 The Buick Enclave has always stood out in its segment and in the automotive industry by offering buyers one of the most spacious interiors for a sport utility vehicle coupled with a level of refinement and luxury that you would normally find in a much more expensive vehicle.
The Enclave is based on the Chevrolet Traverse, but it ups the bar in terms of amenities and overall elegance, and it is definitely the option to choose for those that do not want to compromise. And now, for 2018, the Buick Enclave gets even better.
The 2018 Buick Enclave stands out in every possible way
The new 2018 Buick Enclave features more interior space and a more powerful, more capable engine. Starting inside, the new Enclave features amenities like Buick's QuietTuning technology that turns the interior into a haven of comfort and serenity. The seats are plush and remarkably comfortable, and the suspension does an incredible job of making sure you do not feel the imperfections on the road underneath you.
Better yet, the 2018 Buick Enclave now offers the first Avenir model to find its way into a production model from Buick. Avenir is the top-of-the-line model in the Enclave range, and it truly offers everything you could ever want from a luxury sport utility vehicles including exclusive materials and all of the safety, comfort, and connectivity features you could want.
Moreover, the 2018 Buick gets an improved version of GM's 3.6-liter V6 engine which now offers 310 horsepower and 288 pound-feet of torque. That's 22 more horsepower than the previous generation 3.6-liter V6 found in last year's Enclave, but fuel economy is greatly improved. Indeed, the 2018 Buick Enclave's fuel economy rating is now set at 12.9 liters per 100 kilometers in the city and 9.0 liters per 100 kilometers on the highway, an impressive difference with last year's Enclave which had an average fuel economy rating of 15.7 liters per 100 kilometers in the city and 10.6 liters per 100 kilometers on the highway.
To learn more about the 2018 Buick Enclave, contact us today at Bruce GM Digby!