2017 Chevrolet Silverado: the pickup you've been looking for
June 29 2017,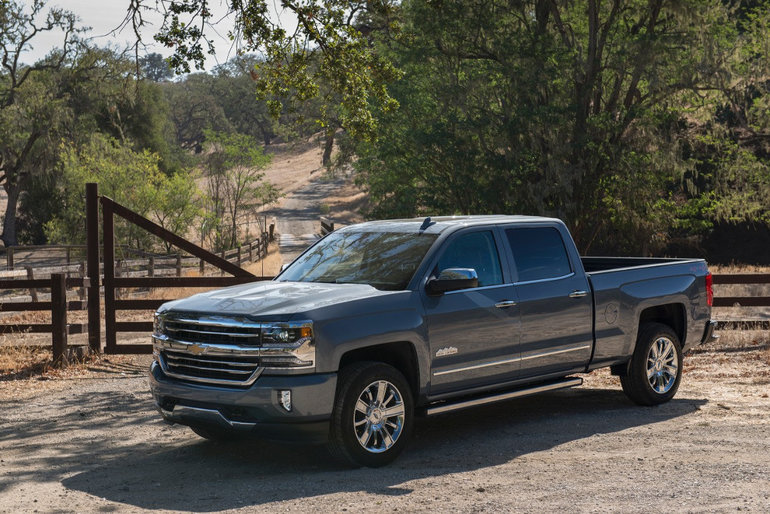 The 2017 Chevrolet Silverado shines in a variety of ways, but its overall balance is probably what has allowed it to remain so popular with Canadian buyers for such a long time.
The new Silverado combines capability and ruggedness with a sharp design and a luxurious interior that features all the connectivity and comfort amenities you could ever need. It's therefore perfectly suited for daily use while also being able to tackle anything you throw at it from a towing or payload perspective.
The 2017 Chevrolet Silverado has the right engine for the job
There are three engines offered with the 2017 Chevrolet Silverado starting with the entry-level 4.3-liter V6 engine that delivers 285 horsepower and 305 pound-feet of torque. This engine is paired to a six-speed automatic transmission, and although it is the least powerful engine in the Silverado lineup, it still is suitable for the towing needs of most buyers. It is also more efficient than the V8 offerings. In other words, the V6 may be the entry-level powertrain, it won't force you to compromise like other base engines found in other full-size pickups.
The first V8 engine offered in the new 2017 Silverado is a 5.3-liter unit that packs 355 horsepower and 383 pound-feet of torque. Like the V6, it is paired to a six-speed automatic although the LTZ trim gets an 8-speed gearbox for even better efficiency. With the V8, towing capacity climbs to an impressive 11,500 pounds, more than enough for most tough jobs, and better than many of the Silverado's competitors.
But that's not all. You can also choose to go with a 6.2-liter V8 engine that packs a very impressive 420 horsepower and 460 pound-feet of torque, making it one of the most powerful full-size pickups on the market today. Towing capacity is a best-in-class 12,500 pounds, and payload capacity reaches an impressive 2,250 pounds.
Unmatched connectivity in the 2017 Chevrolet Silverado
The 2017 Chevrolet Silverado comes equipped with a host of segment-exclusive features starting with GM's OnStar system which includes built-in 4G LTE Wi-Fi as well as a wide range of assistance features that can help you find your way if you are lost, or even locate your Silverado if it's ever stolen. Other features like wireless charging - another exclusive offering in the full-size pickup truck segment - and Chevrolet MyLink infotainment housed in either a 7-inch or 8-inch display offer even more convenience to 2017 Chevrolet Silverado owners.
To learn more about the 2017 Chevrolet Silverado, contact us today at Bruce GM in Digby!