GM's OnStar, how does it work?
31/05/17
GM's OnStar, how does it work?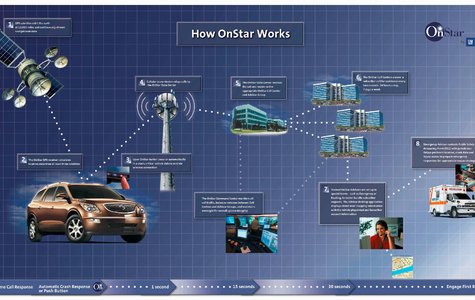 You've certainly heard about OnStar, the communications service available in General Motors vehicles. But do you really know what OnStar can do?
Launched by General Motors in 1996, OnStar has evolved with the advancements of technology and is now a must-have for its millions of users around the world. And when one sees everything that this system can do, one can easily understand why.
With OnStar, help is one click away
At the touch of a button, OnStar subscribers can call on a technician or advisor who can guide them 24 hours a day, seven days a week.
An example? You are on the road and you need to stop at a gas station. By calling OnStar, an advisor can locate you in real time, tell you where the nearest station is, and even send directions to your navigation system. As simple as that.
OnStar is also an indispensable tool for your safety and that of all of your vehicle's occupants. In the event of an accident, OnStar will be notified immediately and will contact you to find out if you need help. If necessary, an advisor can then call for help, even if you are not in a position to ask for it yourself.
OnStar is also a thief's worst enemy thanks to its vehicle theft assistance service. If your vehicle gets stolen, OnStar's consultants can trace it back in seconds using GPS technology and help the authorities find it quickly. OnStar's agents can even go so far as to slow down a stolen vehicle or prevent its engine from starting.
Always stay connected with OnStar
With the OnStar subscription, all vehicles available at Bruce GM of Digby have an on-board 4G LTE wireless access point that allows you and your passengers to remain connected at all times, even on the road!
With this wireless connection, a mobile application lets you send commands to your vehicle from your cell phone no matter where you are.
You can lock and unlock doors remotely, send a route to your vehicle's navigation system, and even start the engine if your model is equipped with a remote starter.
For more details on OnStar and its many benefits, check out Bruce GM of Digby. You will see that once you have used it, you cannot do without it!
YOU MAY ALSO BE INTERESTED IN
NEWS
30/12/16
GMC's Acadia was due for an overhaul, and the 2017 GMC Acadia is the end result. Featuring plenty of interior space even if it is smaller and lighter than ever, the seven-seat GMC Acadia can sit up... [...]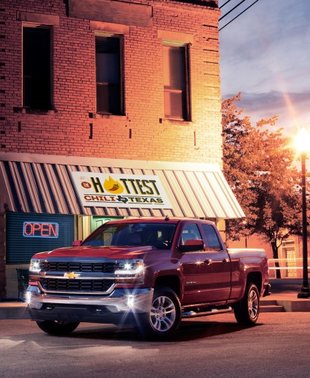 NEWS
27/07/16
The 2016 Chevrolet Silverado has received a few changes this year, two years after the introduction of the current generation.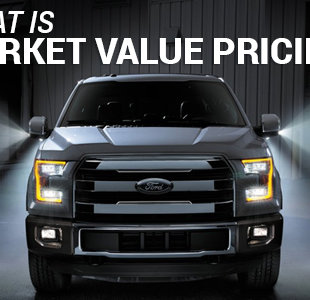 TRICK
15/12/15
Looking for the best prices on the market is a thing of the past thanks to Bruce Honda's Market Value Pricing.
View All News & Videos