2017 Bolt EV: And You Thought the Volt Was Cool…
22/08/16
2017 Bolt EV: And You Thought the Volt Was Cool…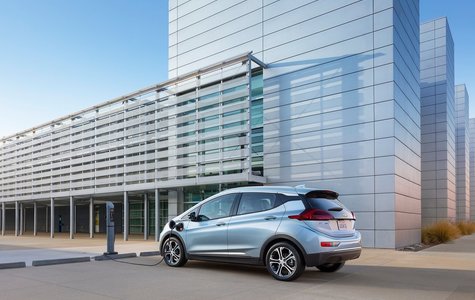 The world of electric cars is growing each year. The crop available is a varied bunch, but we're pretty sure the coolest and most practical of the bunch (with apologies to its older brother) is most definitely the all-new, all-electric 2017 Chevrolet Bolt EV.
How is the 2017 Bolt EV different from other electric vehicles? Well, for starters, look at it. This sharp little hatchback borrows on the Volt's already good looks and takes them to an entirely new level of sophistication. However, it's about more than just curb appeal in the Bolt (and we already know it's got plenty of that).
The 2017 Chevrolet Bolt EV was designed to "defy the wind." With smooth lines that flow from nose to tail, you'll almost float along the road with little to no resistance. Add to that the Bolt EV's aggressive wheel arches and expression-filled front grille, and this hot little hatchback definitely doesn't look like your conventional electric vehicle.
All that futuristic design is found inside the 2017 Bolt EV along with a great deal of interior space, despite carrying a battery, which is purposefully positioned for increased spaciousness throughout the cabin. The rear seats fold flat for a total of 1,603 litres of space. Yes, you read that correctly. There's even an available hidden storage compartment in the rear for your more fragile items.
With seating available for five, large full-colour display screens in the centre stack (10.2" standard) and behind the steering wheel ensure all necessary information is transmitted to the driver and passengers. From multimedia via Apple CarPlay or Android Auto to real-time battery life information, as well as available 4G LTE Wi-Fi, your 2017 Bolt EV will do more than just save you money at the pumps.
Speaking of that, the permanent-magnet synchronous electric motor produces 200 horsepower and 266 lb-ft of torque. On a full charge, which can take as little as 9 hours with a 240-volt charger, the Chevrolet Bolt EV is estimated to travel up to 320 km. Yes, you read that correctly, too.
For such a small car, there really is so much to love. To find out more about the all-new and super impressive 2017 Chevrolet Bolt EV, head down to your local Bruce GM Digby dealer today to speak to one of our experts. And don't forget to book a test drive for later in the year when the Bolts arrive in showrooms.
YOU MAY ALSO BE INTERESTED IN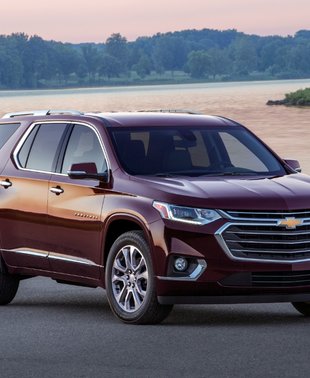 NEWS
29/09/17
For many consumers, the idea of owning a minivan just doesn't work in their minds. For those buyers, Chevrolet has a solution in the form of the 2018 Chevrolet Traverse. Completely redesigned this... [...]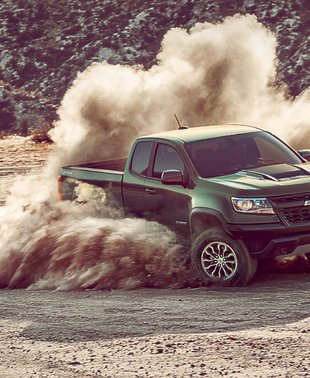 NEWS
28/11/16
Chevrolet made quite a splash last week at the Los Angeles Auto Show when it unveiled a much more muscular version of the Chevrolet Colorado, the American automaker's mid-size pickup truck offering... [...]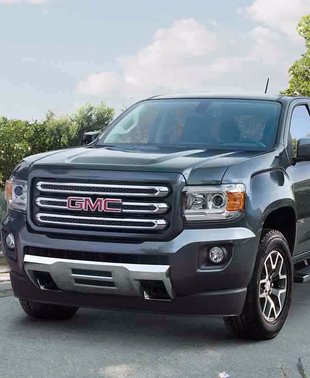 NEWS
11/03/16
Offering a ride quality more akin to a sedan than a pickup, the GMC Canyon appeals to a large audience for a number of reasons.
View All News & Videos