About Bruce Chevrolet Buick GMC Digby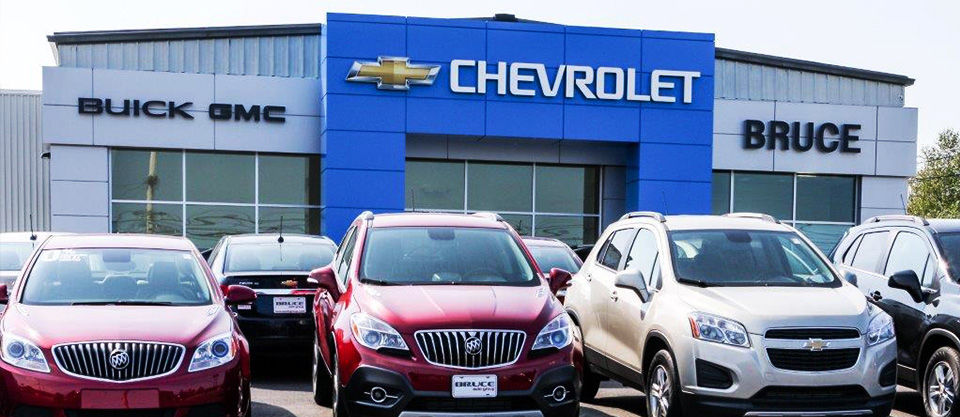 They say "all business is people business," and Bruce Automotive Group is no stranger to people.
Since 1927, Bruce Automotive Group is proud of our consistent and exceptional service as well as of maintaining our valuable customers. Our Bruce philosophy is what sets our company apart from the competition.
Specialized service, trained professionals and a commitment to our community has afforded us the privilege of "Customers for life". Our approach to sales and marketing continues to be focused on repeat and referral business.
We are a family business. We genuinely care about each of our employees, and we even consider them our "internal customers" - hopefully for life!
Today, as always, we continue to believe in our people, products, and process. Some of our most prestigious accomplishments include theTop 101 Companies in Atlantic Canada, Best Place to work in Atlantic Canada, Best Managed Companies in Atlantic Canada, and Triple Crown Award for overall sales, service, and customer satisfaction.
We will continue to prosper and succeed better than most because we are a team with a vision! We are highly community-minded and believe in giving back to our neighbours. We are proud to support a number of local charities.
We look forward to seeing you all here at Bruce Chevrolet Buick GMC Digby for all your sales and service needs.
Ask your questions